At last, gamers can play the real-time Risk-like strategy game that the world has been waiting for! Firmament Wars was released via Steam's Early Access on June 23rd. Throughout Early Access, several new maps and features have appeared. There will be about 12 maps upon the official full release on August 8th, 2018.
Several key new maps have appeared such as a larger world map, China, Germany, and a map called Europe Mena, which includes Europe, the Middle East, and North Africa. Firmament Wars also more than double the number of flags in the game, including every existing nation, US state flags, and several more historic flags.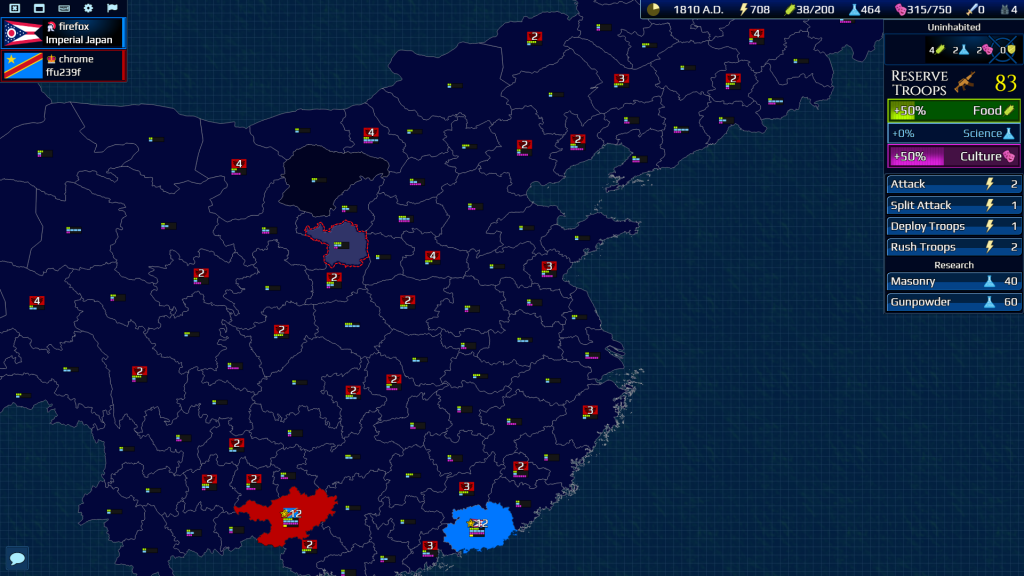 Two new leaderboards also show off the top ranking nations, by actual player nation, and the top ranking nations by player flag choice. So you're not only playing for your own state, but for your nation and flag as well!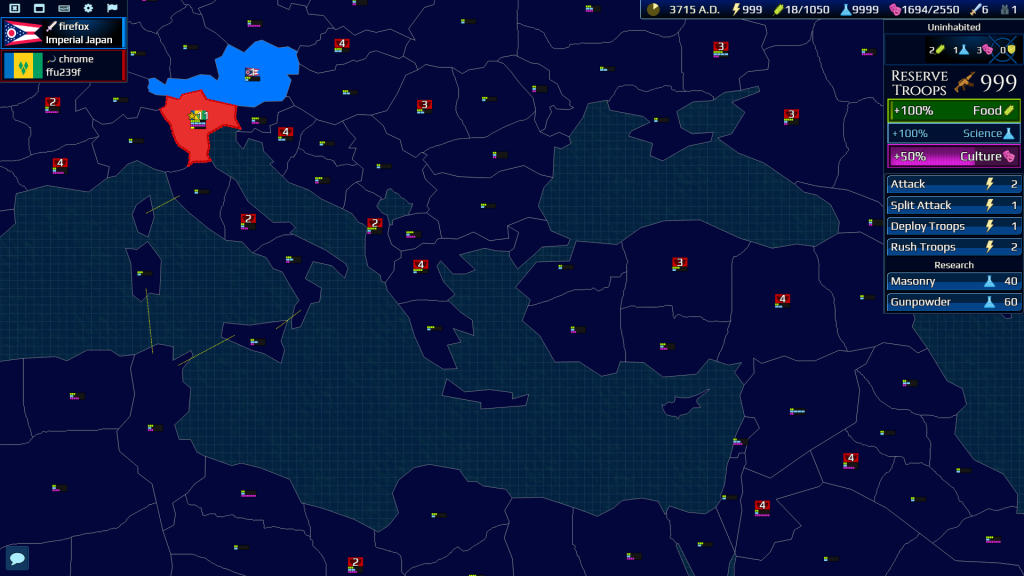 No other Risk-like game on Steam compares. I checked out the reviews for other Risk-like games on the platform and they all seem to lack proper network multiplayer and other features that one would expect from a Risk-like game. Add in the fact that games only take 15-20 minutes and you have a unique and refreshing way to enjoy the gameplay of Risk without waiting for your turn and exorbitant time commitments. Most of the other Risk games had moderate or unfavorable ratings, but, at this time, Firmament Wars is maintaining its perfect 100% rating. We'll see how long that lasts… !
Firmament Wars is a great party game to play with friends with a lot of potential for future content. I could easily add more content and features such as custom flags, more maps, scenario modes, and perhaps a bigger tech tree! Check it out and let me know what you think!